C
leartone are a Government Licensed Telecommunications Provider
who design Telephone products especially for smaller businesses (whilst also serving large multi-national organisations). With over 25 years' experience, we ensure our products are wholly compatible, relevant and effective for whichever market we operate in – be it with government bodies, high street retailers, or simply new businesses or small to medium enterprise.
Our products have been developed to help businesses raise their profile by providing innovative communication products presenting a professional image. Let your customers sense they are dealing with an established, professionally run, successful company by using the great services available on this site, or tailor make your own bespoke package.
Please contact us for a free consultation or call us on 0800-0016-222 or +44 207 101 4045 to discuss how we can help.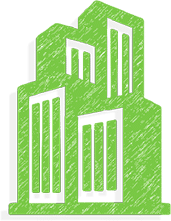 Start Your Free 30 Day Trial
Simply enter your details below to get started
What Our Clients Say
An amazing company, with great customer service. Their prices are affordable and get you set up quickly. Highly recommend!

Stelios Georgiou


Got great rate, and was up and running VERY quickly (within 1/2 hour!). Excellent service, very happy and would recommend them if you need a virtual number to give out... read more to protect your privacy. Many thanks to David and all at Cleartone for getting me sorted out so fast!

Richard J Mullins


Cleartone has taken my company to the next level, from choosing my own number to be able to record calls has made my company become more professional and at a... read more cheap price

Mahmud Hussain


What a fantastic service top class. I did not even need to ask any questions as the service was of such high quality they provided everything I needed. I also... read more received an excellent package at an unbelievable rate. Zainab's customer service was brilliant and after speaking with her there was no hesitation in signing up. I was set up in less than a hour, notifications via text and email. I have already recommended CLEARTONE to other business ventures I strongly recommend.

Ainsley Williams


They offer very competitive prices for 0800 redirection numbers. I signed up with Cleartone a year ago for my Interpreting and Translation Agency- Konnect Linguistics, and they offered me by... read more far the best deal... and I did shop around a bit! There have been no issues throughout the year so I just extended for another 2 years on equally good terms. I would not hesitate to recommend this business. I would also like to share that I happened to get 0 800 number that ends is same way as my business mobile number and my company registered number! what a nice coincidence!

Katarzyna Pietron


Great product and service for small business. The Cleartone team were very helpful in demonstrating the product and were able to set us up quickly.

Paul Alexander


I've had 3 numbers from Cleartone Communications for quite a while. They have provided a great service and staff are really attentive. I highly recommend their service.

Natasha Goodman


I would highly recommend using this company for your virtual telephone number The customer service is second to none and I would not hesitate to recommend my freinds and family... read more to use there service cheers David

Shane Allan


Great service from start to finish. Catered for my specific requirements for my business. Would highly recommend this company and will be using them for the foreseeable future. Thanks again!

Reece Harle

Join the 50,000 businesses using Cleartone Communications
What Our Clients Say
Cleartone Communications have helped me stay connected with my client 24/7 whether I am in a meeting or simply busy
The competitive rate structure of Cleartone, their service quality and overall expertise were the primary factors for selecting Cleartone as our business partner. They provided me with a 0207 number and a out of hours answering service, which expanded the way of answering the telephone.
As a start-up business we were delighted to find a low cost service which allowed us to manage incoming calls in a professional manner without having to resort to an expensive virtual office solution
Been using this service for over a couple of years now and would like to highly recommend them to anyone who needs a business number. Very helpful for setting up and excellent in every respect, plus I found them cheaper than any other company out there!
I use Cleartone because it presents a professional view of my business to clients, because I get messages wherever I am (very useful for me as a consultant) and because it represents very good value for money
Cleartone have provided us with our 0845 business number – easy to use and looks great that always goes hand in hand with an excellent service, once again a great job done