Have you ever wondered what it would be like to have a number based in the business hub of the UK – that you can answer on your private mobile phone? Do you want your callers to have a positive first impression? You've come to the right place!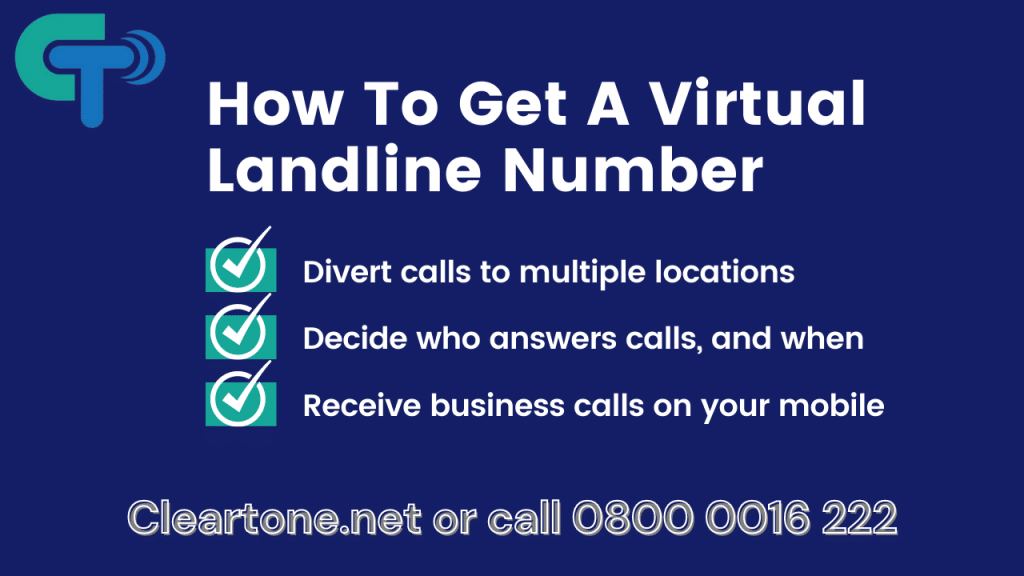 If you want a telephone number based in London, but you happen to be based elsewhere, is this a possibility?
The answer is yes! London now has 4 different prefixes to choose from 0203, 0207, 0208 and most recently 0204.
If you want to attract customers from the London area, or even globally – the fact is, people tend to trust numbers that show a London presence – and you can be a part of that!
For a final touch, Cleartone can also provide you with a virtual London address to add to your credibility.
How long does it take to set up your own London Number?
We have a large stock of numbers that can be set live to ring on your private landline or mobile (or to ring on any other number worldwide) within a matter of minutes.
To cover all the bases, we will send alerts to your email to keep you updated on any voicemails, missed or call recordings (all calls made to a Cleartone number will be recorded).
These can also be accessed and viewed online via your Cleartone Online Dashboard. Any event on your Cleartone Number will trigger an email with more details to ensure you do not miss valuable information. We care about keeping your business connected, so expect results quickly!
What is a welcome message?
Our standard service package includes a welcome message for your London Number. This is an introductory message, for example, after one ring, the caller will hear a bespoke message that says:
"Thank you for calling [your company name], please hold the line while we connect your call". Music of your choice can also be added while the customer waits.
Alternatively, if you want to project the look and feel of a bigger company, we can offer you your very own Virtual Switchboard with our bespoke service. This switchboard element allows you to easily transfer the call to other colleagues from other departments such as Accounts, Sales, Finance or Marketing – even if you're a one-man band! If your company is new and not quite yet established, you can still present a professional image without the added hassle.
Our customers also have the opportunity to record their own messages when putting callers on hold, however, we can also record these messages for you with a professional voiceover if you so wish.
What reassurance can we give your business?
We take every one of our clients and customer concerns seriously. Our staff are ready on hand should you need to get in contact with us, offering our customers direct lines to Account Managers. We pride ourselves on our ability to communicate with our clients on a regular basis. Here at Cleartone, we focus on what we know, how we can help and how our customers will ultimately benefit from using our services.
Have any questions about London Numbers? Visit our FAQs
Cleartone Communications are the leading experts in Virtual Numbers, Business Numbers and 0208 Numbers.
Call us today or get in touch with our Support Team.
Stay up to date with our latest posts on Social Media: